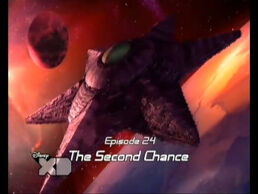 The Second Chance is the seventy five episode of Galactik Football and the twenty four episode of the third season.
Callie visits the Snow Kids to show the viewers how the team lives and trains. Sinedd finally meets with his real parents and he also decides to return to the Snow Kids. Clam and the Pirates have collected enough Flux-samples to create the Anti-Multi-Flux. But there are some bad news: apparently Harris plans to destroy Akillian with the Multi-Flux bomb…
Episode Notes
Edit
Ad blocker interference detected!
Wikia is a free-to-use site that makes money from advertising. We have a modified experience for viewers using ad blockers

Wikia is not accessible if you've made further modifications. Remove the custom ad blocker rule(s) and the page will load as expected.